In the past Karviná was an industrial centre, while today it put stress on spa and culture.


The spa Darkov has been existing here for more than 140 years and is very popular in this country and abroad as well. This town was established in 1268 and has a lot of rarities, for instance the castle Fryštát or a slant church of St. Peter of Alkantara, called "Czech Pisa". You can have a walk in nice town historical parts, but you can also enjoy your stay in spa wellness centres with healing and relaxation programmes.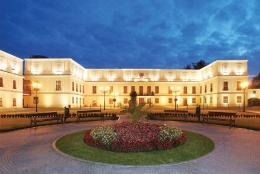 Spa of Darkov – Pamper Yourself
A famous Karviná spa Darkov has a natural jodine-bromine spring, called "solanka". There have been established new centres, Centre of Regeneration and Vitality World. Come and enjoy relaxation, and don't forget to pamper yourself!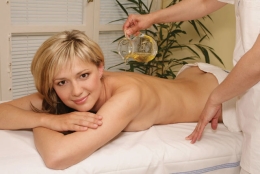 Castle of Fryštát – Bummels in history and art
The castle of Fryštát has two sightseeing tours with the castle interiors, and are also acompanied by a contemporary costumes of the guides. The third tours will lead you to the exhibitions of the Czech National Gallery and you can see Czech art of the 19th century here. It is open even in winter. In summer you can also take a ride in a horse carriage – details and times can be obtained in the Information Centre in our town.
Church of St. Peter of Alkantara – "Czech Pisa"
The slant church of St. Peter of Alkantara, called "Czech Pisa", can't be missed in our offer. It is unique not only because it is the slantest church in this country, but also because of the cause why it is slant: the ground in its surrounding had been due to mining lowering about incredible 37 m! It is almost a miracle that the church is still standing. You can use guided tours. Contact: phone: +420 596 314 455.