Horses are all around the Eastern Bohemia, and the reason might perhaps be that this region is predestinated for them. Many a town has a horse in a herald as a symbol of courage and strenght. It couldn't have hapenned by chance that the oldest stable in the Czech Republic is in the town of Kladruby nad Labem, the most difficult steeplechase of the continent is "Velká pardubická" in Pardubice town and a Horse Museum is in Slatiňany.
Not by a co-incident the Eastern Bohemia horse riding paths experience a big boom. They are marked by a white square with a blue, red or yellow circle inside. Did you know that they are many hundred kilometers long? Through the region the main horse riding path leads, starting in Vienna, continues across the Southern Bohemia and the Eastern Bohemia crosses in the intersection at the ranch LL Kovářov. In the future it is planned its continuing via the Giant Mountains (Krkonoše) across Poland to the Baltic Sea.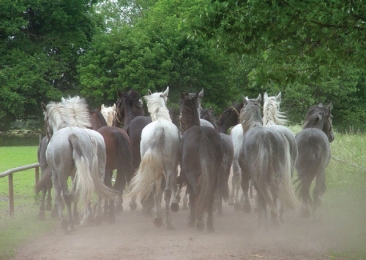 Local horse riding paths and rounds cross all around Chrudim and Pardubice regions, and new paths are coming into existence, for instance in the Orlické Mountains, in Podzvičínsko region or in the Železné Mountains. New berthages are also coming into existence, or places where you and your horse as well can spend a night, and even liveries, where you can hire a horse and wander around the region. People can spend on a horseback several days and discover many new places, sceneries and sightseeings.

If you are planning to use any of these horse riding paths, we recommend you to follow its operating rules. It shouldn't be anything strange because also on horse riding paths there are certains rules, as well as on any other communication. It is quire important to know that they are marked together with turistic and bike paths, cross the roads and private drives or lands.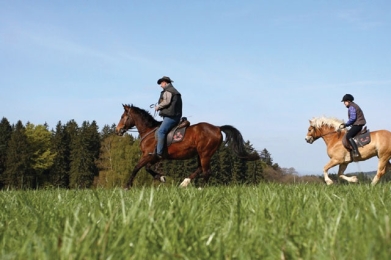 More detailed information about marked horse riding paths, berthages, liveries, accomodation can be obtained on our website or in each of Information Centres in the region.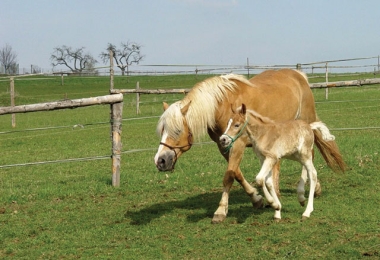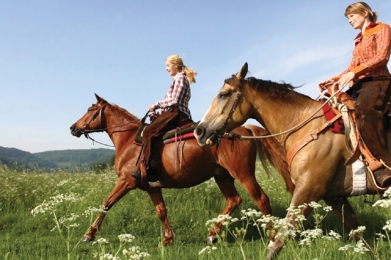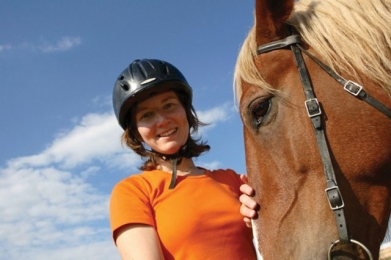 CONTEST
Do you know how many kilometres of riding paths are marked in the Eastern Bohemia? If you are familiar with the number, write to us by April 25, use the address of our editor, or e-mail (kam@baset.cz). Thre of all correct answers will get a T-shirt from the Eastern Bohemia.