History and nature combine here in one harmonious unit. Add horse breeding to this combination and you will get the genuine Pardubice Region. Accept our invitation to this area and you will be able to see for yourselves.
On to Slatiňany to Admire the Horses
Slatiňany castle grounds house a unique Museum of Hippology. The scientifi c part of the exhibition focuses on the evolution and history of horses, their anatomy, breeding and use. The "Horse and Art" collections offer a colourful palette of paintings of horses mainly from the 18th and 19th centuries. The castle neighbours a stud farm and paddocks in the castle parks, where all year round visitors can see Przewalski's Wild Horse, Kladruber and saddle horses. The stud farm also off ers riding lessons and horse riding trips.
Zemská Gate – Entrance to the Orlické Mountains
At the very edge of the Pardubice Region you will fi nd Zemská Gate, a protected nature reserve, which is a popular destination for trips. It is the place, where the River Divoká Orlice enters Bohemia through its narrow boulder-lined riverbed, surrounded by bizarre looking rocks. The impression of a gate is enhanced by a stone bridge, built by Czech and Italian masons in 1901 - 1903, and recently tastefully reconstructed.
Into the Železné Mountains to Learn about Celts
To this day the life of this nation is emblazoned with myths. The 9.5 km "Celtic" Path near České Lhotice at Nasavrcko will take you round the spots of the former Celtic settlements. At 12 information stops you will learn about the culture and life of the Celts, as well as the landscape of the Železné Mountains, a protected nature area. Celtic life is also the topic of the exhibition at Nasavrky Castle.
The Fair on Veselý Kopec (Merry Hill)
Vysočina, a complex of folk structures on Veselý Kopec, holds a traditional fair on Saturday, September 5th. You will have a unique opportunity to taste traditional bakery products, learn to pleat local cakes or learn about making honey. The atmosphere will be contributed to by bagpipers, helicon players and folk ensembles. You will learn interesting facts about the life, work and culture of village folk. Another exhibition awaits you in the nearby Svobodné Hamry and Betlém-Hlinsko conservation area.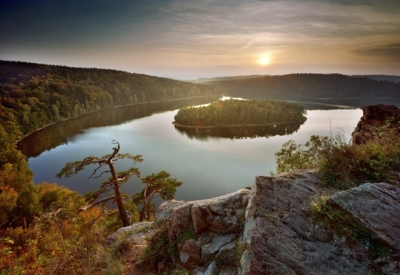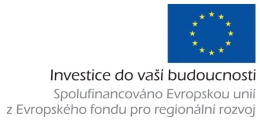 Text on view from Tourist magazine