In a spa resort near the town of Pardubice a lot of changes happened in past years. The reconstructed place resembles rather colonnade where you can have a walk among fountains and in the evening watch the game of lights in geysers. Once a year the town livens on the traditional occasion of the spa season opening, which will be held on Saturday, May 3.
You can enjoy the following PROGRAMME, beginning at 2 pm:

• Festive opening
• Festive opening of the fountains
• Opening of the sport programme between town hall and pavilion Veselý
• Festive opening of the spa area
• Historic visit to the spa with the guide
• A concert of the Elementary Art School in Chrudim
• Juggler performance in front of the pavilion Gočár
• Signing of the actress Naďa Konvalinková
• You can admire the exhibition of historic phones, documents of the 100th aniversary of bus transport, exhibition of the pictures made of leather and dry flower binding
• Folklore group "Baldrián"
• Music group Lokomotiva – Petr Vondráček
• Carving – cutting flower ornaments to fruits and vegetables
• Philharmonic orchestra of Pardubice
• Hašlerky – well – known songs of Petr Hašler
• Fair band "Nešlapeto"
• Group "Žongléři" will guide you through the whole afternoon
• Scouting show with demonstrativ of boy-scout ´s knowledges
• Old-timer cars show
• Horse – riding
• Kiosks with old – time crafts
• Sport attractions – SUMO, spring – boards
• Fashion show on the theme "Rendez – vous" (from past to present)

Records:

• Logo of LLB from egg yolk cakes
• Utmost of joggled paper stolks

Changes in the programme reserved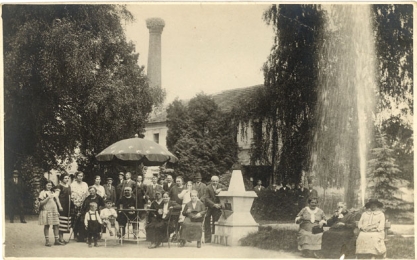 Social Evening
Social Evening starts at 7.30 pm and guests will enjoy a raut, a travesti show, barman show, dance group Arco, with music accompanying Relax band.
www.llb.cz



Restaurant and pension"Bílá Vrána"
If you intend to spend in the spa Bohdaneč whole weekend or just have a dinner there, you can visit "Bílá Vrána" – a stylish resturant and pension.
Tel.: +420 466 921 257, +420 603 783 629
www.bila-vrana.cz

For the transport to the spa resort of Bohdaneč you can use historical vehicles, rarely operating on the line No. 3.

Timetable:
Departure from Pardubice, Main station: 13.10; 13.50; 14.10; 14.30; 14.50; 15.10; 15.30; 16.30; 16.50; 17.10; 17.30; 17.50; 18.10; 18.30

Departure from the spa Bohdaneč, Main square: 14.05; 14.25; 14.45; 15.05; 15.25; 15.45; 16.05; 16.25; 16.45; 17.05; 17.25; 17.45; 18.05; 18.25; 18.45; 19.05; 19.25

The transport is provided by the vehicles Škoda 706 RTO, Škoda 9Tr, Škoda Sanos and Škoda 14Tr. Delays due to possible breakdowns can't be eliminated.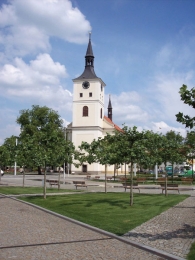 Municipal-spa information centre "Lázně Bohdaneč", o. p. s.
Pernštýnská 117
533 41 Lázně Bohdaneč
Tel.: +420 466 924 221
E-mail: infocentrum@lazne.bohdanec.cz
www.lazne.bohdanec.cz